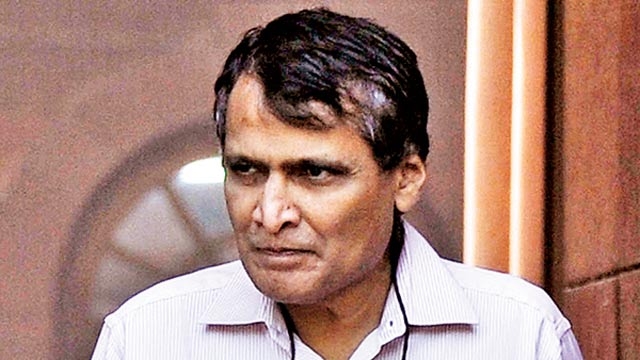 Suresh Prabhu
A day after DNA reported how Pranjal Patil, 28, a visually challenged woman from Ulhanagar who had cracked the UPSC examination, was initially informed that she would get a job in the Indian Railway Accounts Service (IRAS) and later told by the Railways that blind candidates were ineligible, Railway Minister Suresh Prabhu intervened on Wednesday and directed that Pranjal be allotted an IRAS post.
The Ministry of Railways on Wednesday tweeted, "MR @sureshpprabhu has directed that Ms Pranjan Patil should be allotted to IRAS as per her original allotment by the DoPT." This was then retweeted by Prabhu.
When contacted, Pranjal said that she was happy with the development. "But I am waiting for an official communication from the railway ministry regarding my appointment and training, rather than a tweet," she, however, said.
In May 2016, Patil cleared the UPSC examination, with an all-India rank of 773.
According to Patil, she received a letter from the DoPT in around June-July informing her that she had been allotted a job in the Railway Accounts Service, and that training would begin in December, 2016. Patil's hopes were dashed when there was no communication from the DoPT or Railways. When she contacted them, she was told that they could not appoint a blind person.
Source - DNA