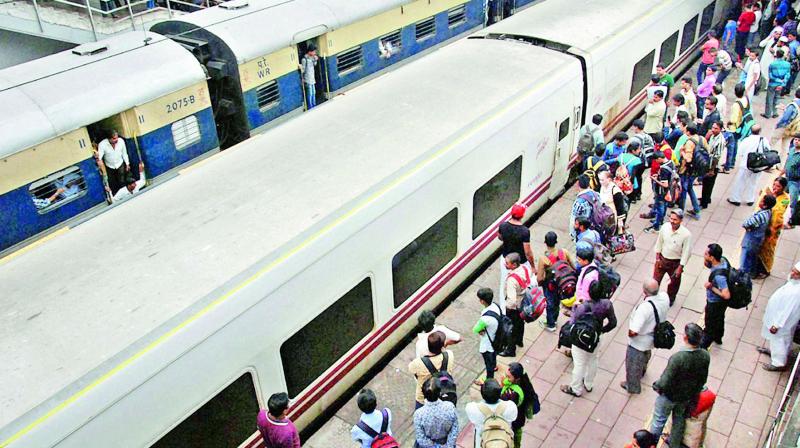 A railway platform in Surat that might be leased out
MUMBAI: The Railways, in a bid to earn revenue from unconventional sources, will allow the public to hold wedding receptions on its platforms. The Western Railway (WR) is likely to implement the plan on a railway platform at the Surat station, and a proposal will be sent to the rail ministry this week, said sources.
Surat station's fourth platform has been picked by WR apart from others, like Navapur, one half of which falls in Maharshtra and the other in Gujarat. Officials said that the idea came about after the Union railway minister asked all of the 16 railway zones to come up with ways through which the Railways could profit.
A senior railway official said, "Surat station is massive, and there are people there who would actually pay to have their wedding receptions or parties on platforms as well. We will propose platform no. 4 for the project as it has two-three booking offices, which is ideal for these kind of functions."
The Railways hopes to benefit from the wedding season in December as well as other months like June, September and October. The official added, "We cannot carry out the plan in suburban stations in Mumbai city, as they are always overcrowded. But few trains pass through stations like Navapur, and hence there will be more than enough space for such events."
WR divisional railway manager Mukul Jain said, "We are waiting for a policy that will help outline how we are to go about it."
Source - Deccan Chronicle