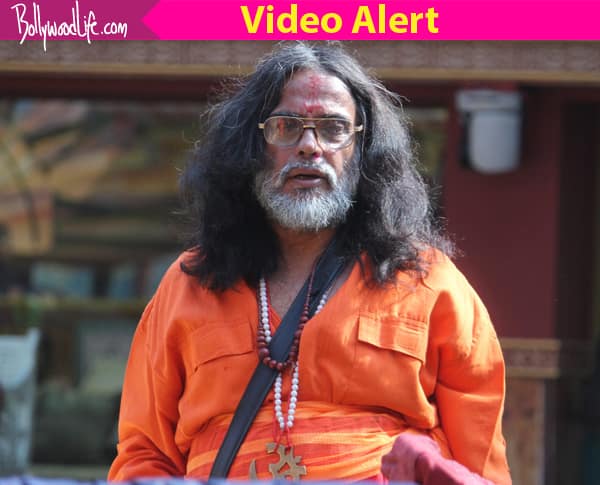 Bigg Boss 10
has just concluded but it has given us many characters who will be remembered for many years to come. We are sure that
Om Swami
will go down in the history books of Bigg Boss as one of its 'characters'. Well, Babaji when he came in made us laugh before he went on to become kind of annoying and finally, totally filthy not only with his words but also his actions. He made a couple of exits from the house to attend his court cases but always returned to a warm welcome. However, he was shown the door after his totally disgusting behaviour towards other housemates.
Om Swami was thrown out and banned from the grand finale. It seems host Salman Khan had issued a stern warning that he should not be seen in the neighbourhood on the day of the finale. Babaji had said that he would sabotage the finale if he was not allowed to be a part of it. Besides, saying nasty things about the housemates and their families, he threw his pee on Rohan Mehra and Bani J in what can be described as totally repulsive. He got evicted from the house post that.
Well, a video has surfaced of Om changing in Delhi Railway Station. The man is seen getting into his maroon robes that are world famous right now. He is accompanied by his companion, who is always with him. Swamiji's changing act had gathered quite a few onlookers who were even clicking his video. The funniest clip was that of a little boy who was trying to get near him only to be held back by his mother. You see, mommy knows best! Given the fact that no one lost their temper seeing him and were quite amused, one would believe that the general perception is that Om Swami was quite the entertainer in the house. People have written varied comments the funniest ones being how he is still using the suitcase that was given by Bigg Boss 10 to the contestants. Some have pointed out that he might be travelling by general class, which is why he could not avail waiting room services.
Source - Bollywood Life