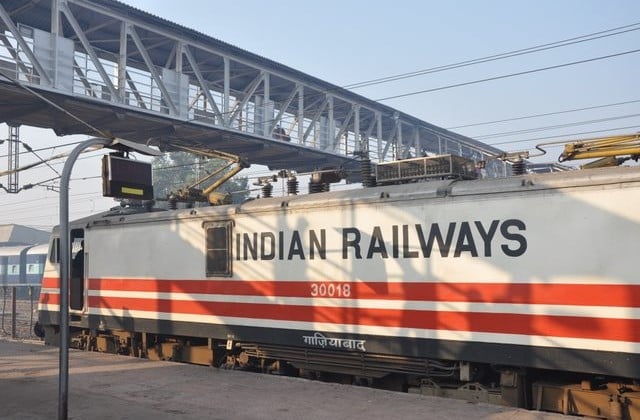 Prime Minister Narendra Modi has a soft corner for Indian Railways. His early association with railways is well known. What is perhaps not widely known is that when he visits his parliamentary constituency, Varanasi, he opts to stay in the Railway Guest House.
"As the Prime Minister, I can stay somewhere else but I prefer the Railway Guest House as it gives a feel of belonging," he told a group of railway officials last year.
This sense of belonging, however, stops short of extending support for railways in one of its most challenging phases.
A look at a parliamentary standing committee report on railways, which was finalized by BJP's Ganesh Singh, shows that railways may have a bleak future.
For long, railways has suffered on account of incoherent policies. The incoherence in policymaking remains intact in the Modi era too.
Freight remains the mainstay of railways' revenue. Within freight, coal is the most important commodity that is moved around the country.
According to the parliamentary standing committee report, on average railways runs up a cost of Rs 0.99 per 10 kilometers but charges its customers Rs 1.60. This surplus is used to cross-subsidize passenger traffic where the average cost is Rs 0.73 per 10 kilometers against a charge of Rs 0.36.
This economic model rests on railways' being able to protect its freight business.
Last year, railways' performance in freight business was below par. Not only is it pricing itself out of business in order to meet its obligations to transport passengers, recent changes in government policy have not helped.
This is where the incoherence which characterizes economic policy makes matters worse. Power plants, which are the main consumers of coal, are now encouraged to locate themselves close to coal mines to reduce their costs. It certainly makes sense from the standpoint of a power plant, but what does it do to the railways?
Here, another recent development harms railways.
After 93 years, the railway budget was merged with the main budget this year. One of the consequences, as pointed out in standing committee report, is that operating losses incurred by railways on strategic lines and lines in hilly, coastal and backward areas will not be reimbursed to them.
This is very odd. Railways will not be allowed to conduct operations that make sense from a commercial standpoint. That is fair enough if their role is seen as something that goes beyond narrow commercial considerations. This automatically means that government should reimburse them for some of their work. However, it appears that the government is disinclined to do so which makes for a bleak future.
Prime Minister Modi should therefore consider the following suggestion from the parliamentary standing committee:
"Sufficient gross budgetary support should be provided to railways every year keeping in view their various socio-economic commitments including strategic lines."
Source - Times Of India