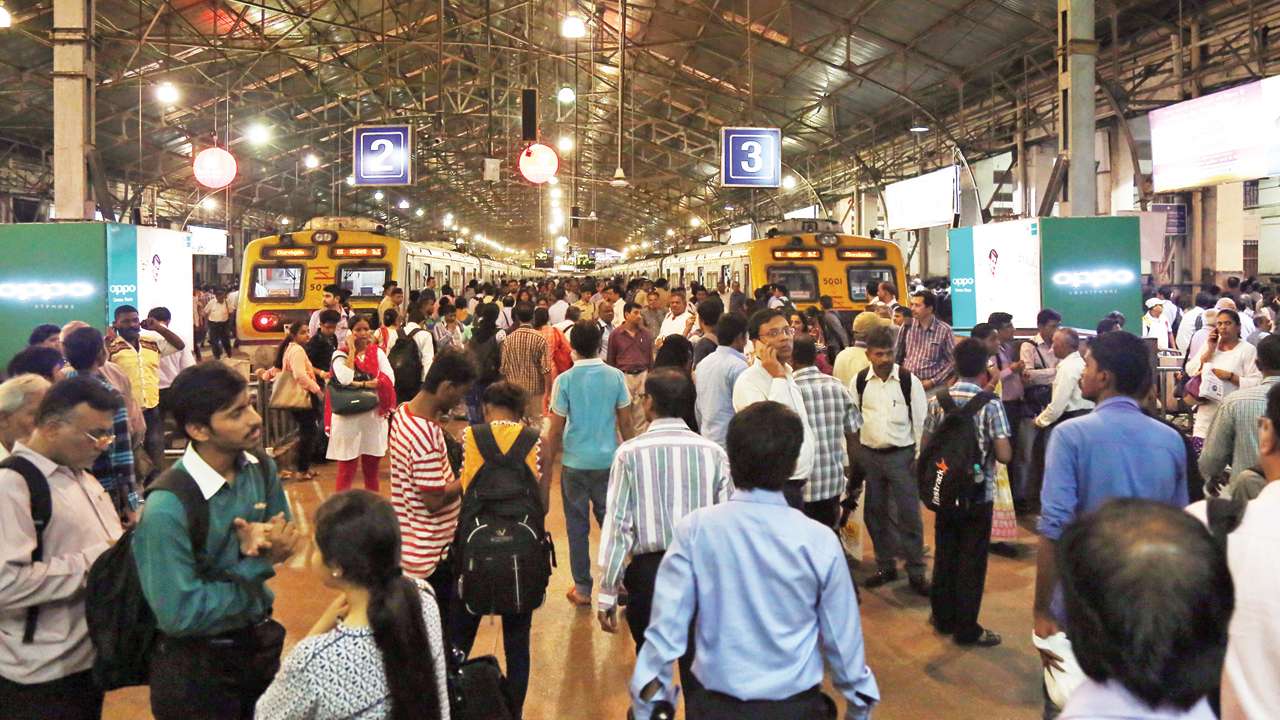 Commuters travelling on the western line are likely to get some relief as Western Railway (WR) authorities plan to improve their signalling system. This is expected to improve punctuality and facilitate faster movement of trains.
"We have augmented 86 signals to four aspects on the slow line. This will help us run train services faster, especially between Bandra and Virar," said Mukul Jain, Divisional Railway Manager (Mumbai), Western Railway.
The speed of trains is likely to increase from 65-70 kmph to 90 kmph and above. The reason the WR authorities state that train punctuality on the Bandra-Virar route shall improve is the fact that, distance between stations are longer as compared to on the island city. The probable time taken will come down by 2-3 minutes on the slow line during peak hours and 5 minutes during non-peak hours.
Over the past few months, the WR has upgraded signals from three aspects to four aspects. In layman's language, the WR has augmented the signal system from red, yellow and green colours to red double yellow (where two yellow colour lights are there on the signal poles) and green.
The addition of colour makes lot of difference in train running. A single signal aspect allows the motorman to increase or decrease speed of a train. If there is double yellow; it indicates that the train can be accelerated to maximum speed after the next signal, where there is a green flickering sign.
Right now, if there is a single yellow then it goes at a restricted speed of around 30-40kmph but double yellow allows a train to exceed 60kmph. Under three aspect signal, the train will take a while to reach the top speed as motormen are completely dependent on these signals.
NEW MEANS
The WR authorities are waiting for the Commissioner of Railway Safety to give permission for approving the speeds of trains.
The WR operates 90 rakes every day of which majority of them are the new Bombardier make; which has a top speed of 100 kmph.
- dnaindia