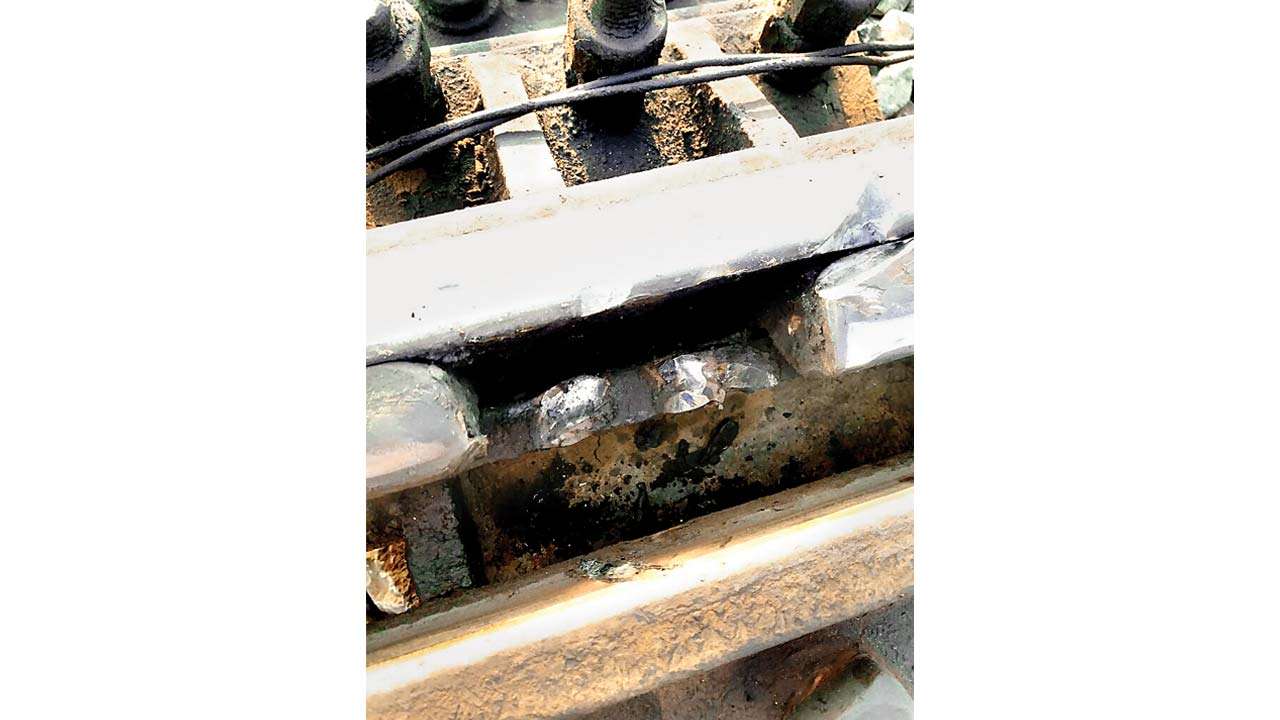 Railway
authorities have launched an investigation after an attempt to deliberately damage tracks were reported in Patan district on Tuesday. Officials said this is the third incident pointing to a sabotage in the past two weeks in Ahmedabad Division.
Around 4.30 am, the staff deployed to patrol tracks spotted bolts removed from a fishplate near Darewad village. A fishplate is a piece of metal used to connect adjacent rails in a railway track.
Unbolting a fishplate can cause a train to derail. The railway intelligence also said that the missing
bolts
were an intentional act, said officials.
Divisional Manager Dinesh Kumar said, "Usually, such a thing happens when someone wants to steal metal pieces. But in this case, the bolts were just removed and everything was left on the track."
The missing bolts on the fishplate prompted authorities to run trains on the route with a curtailed speed of 30 km per hour, said Pradeep Sharma, public relations officer of Ahmedabad Division. "Our staff immediately began carrying out the repairs and the issue was sorted out in an hour's time."
The case
was handed over to the Government Railway Police and samples were sent for forensic tests.
Four days ago, 100 fishplate bolts were removed and a piece of metal was placed on the track near Sabarmati railway station, in a clear attempt to cause a mishap. Alert trackmen spotted it on time and averted a tragedy.
On January 30, a fire broke at the railway bridge near the Shahibaug Riverfront area. While it was initially thought to be due to a short-circuit, investigation showed that someone had started the fire.
According to a senior railway official, the incidents may not be major, but three attempts in two weeks was a cause for concern. Other probe agencies have also been alerted, he said.
Source-DNA India